Roof Windows
Create a refreshing atmosphere
With 90% of our time now being spent indoors, Velux are an innovative brand who recognise the importance of allowing natural, healthy daylight to stream into homes and commercial buildings to boost moods and productivity and make them more inviting places to spend time in.
Today, Velux are an international established, experienced and reliable brand almost synonymous with the term 'roof windows'. Velux windows not only brighten up a property with natural light but expand views and create a refreshing atmosphere, allowing fresh air to filter into a building.
At DMR Roofing Centre, we are pleased to stock and supply a wide range of roof windows from this prestigious brand.
Benefits include:
Secure – Velux & DAKEA roof windows are secure and reliably burglar resistant for the peace of mind of all property owners.
Energy-Efficient – As a common standard, roof windows by Velux & DAKEA are double-glazed, reducing heat loss and saving property owners money on heating bills.
User-Friendly – Easy to operate, including simple opening and closing mechanisms.
Versatile – Velux & DAKEA windows are known for their versatility, opening either inwards, outwards or in both directions and from either the top or bottom so all preferences are satisfied.
Dakea Roof Windows
Dakea supply high quality roof windows at affordable prices to thousands.
The Dakea brand is owned by Altaterra and is part of the VKR Group &
has experience of designing and manufacturing quality roof windows,
including the Velux brand.
Dakea, made in Europe with high quality wood and components &
have a number of unique features.
Combined with exceptional customer service this means great value for you,
your customers and your bottom line.
Guaranteed next day delivery & quick to install and with a 20 year guarantee.
It all adds up to make them the smart choice for professionals.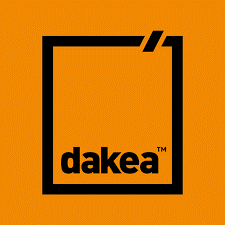 Velux Flat Roof Windows
No strangers to creative innovation, Velux have developed a stylish range of flat roof window options. A diverse assortment of window frames is available, whilst Velux windows for flat roofs can now be installed within a roof dome for a seamless and sophisticated modern roof window.
Curved styles of flat roof windows add a contemporary elegance to any home, whilst smoke ventilation systems and exit solutions can be incorporated into a range of Velux windows for improved safety and security.

We accept all major credit cards.
Free quotations and advice.
Local visits & measurements.